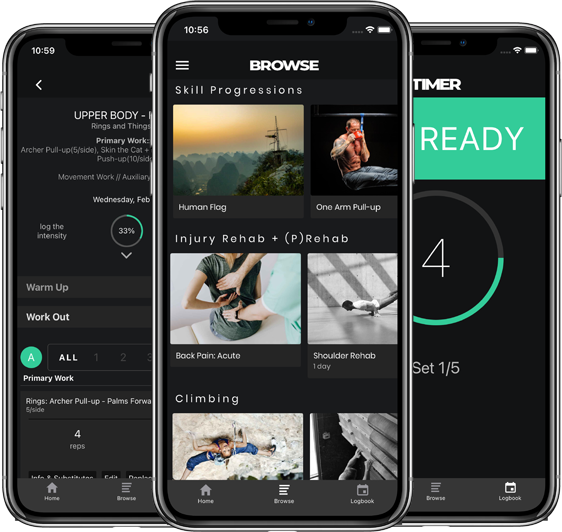 An overview if you're new, or some hidden functionality and tricks if you've been using it for a while.

Sections:
The logbook is designed to be as simple or complex as you need it to be.
At a high level, you can copy over a workout from one of the programs, or build your own from scratch.
The timer is designed to support interval training, whether you are doing finger training for climbing, circuits, or Tabata/HIIT-style workouts.
The Exercise Library is located on the app side bar.
This is the full repository of all exercises in the app, and any exercises that you create. It's a great place to find new exercises, explore harder/easier exercise substitutes, and enter exercises that may not be in the library yet.
The knowledge library is located on the app side bar.
This is a library of long form videos  and descriptions discussing different lifting and fitness techniques, fitness & recovery theory, and general info related to both maximizing your training time, and the performance you're getting from your body.
Contacting Us – Providing Feedback
On the app sidebar, there is a Contact Us link. This goes directly to our personal email inboxes.
This is the best way to get our attention, ask a question, tell us about an issue/bug, or request new functionality.
And, we'd love to hear from you.
So don't be shy.